J O H N : B R O O M H A L L >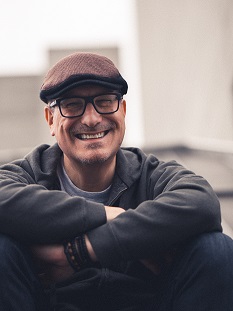 composer | sound designer | music artist & jazz keyboardist | curator & host: develop conference audio day | speaker & commentator | co-founder & host: game music connect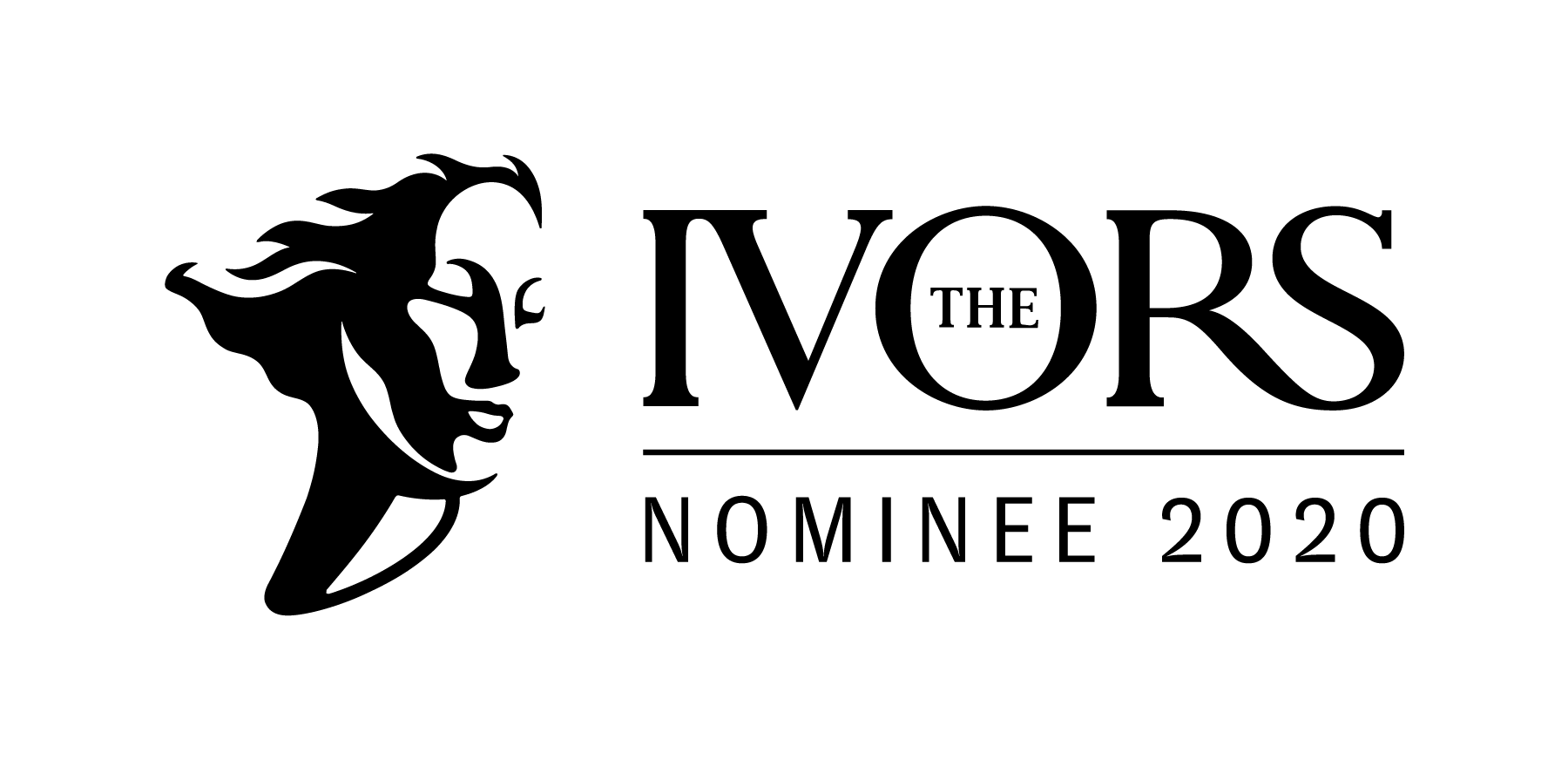 music composition | recording & production | session keyboards live studio
game audio direction & consultancy | game sound effects music dialogue
game audio production & editing | project management
game audio university lecturer | conference speaker host curator |
writer commentator
LOST EMBER | Mooneye Studios out now https://soundcloud.com/johnbroomhallmusic/sets/lost-ember-selections/s-zWxor
PHOENIX POINT | Snapshot Games out now https://soundcloud.com/johnbroomhallmusic/sets/phoenix-point
STRING THEORY | MODULARITY out now on Bradley Zero's Rhythm Section International https://www.wearerhythmsection.com/artist-page-string-theory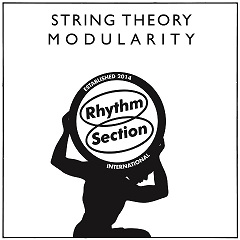 John is an Ivor Novello award-nominated composer, co-founder and host of Game Music Connect and one half of EDM music artist STRING THEORY (Modularity) signed to Bradley Zero's Rhythm Section International.
He wrote music for acclaimed games Lost Ember and Phoenix Point as well as such iconic classics as Transport Tycoon and Xcom/UFO: Enemy Unknown. He was a music director and also wrote interactive music for key Xbox One launch title, Forza Motorsport 5, recorded at George Lucas's Skywalker Sound. His prolific career encompasses contributions to many other celebrated productions including Geoff Crammond's Grand Prix series, MechWarrior 3, B17 Flying Fortress 1 & 2, Superman, American Idol/Pop Idol, Football Manager, Wallace & Gromit, New International Track & Field, Heavenly Sword, Guitar Hero DLC, and Forza 4 (Jeremy Clarkson speech recording). He has worked for such prestigious clients as Microsoft and Sony PlayStation.
A multi-faceted independent music and audio creative with many years' experience in both the music and videogames industries, he has held a number of senior in-house and outsourced management roles (including European Head Of Audio and Game Development Manager for MicroProse/Hasbro/Infogrames), and has dozens of published titles to his credit as composer/producer, audio director/consultant, sound effects designer and voice director.
He has written dozens of Develop magazine columns and regularly writes game audio features for pro-sound magazines such as Resolution Magazine and Audio Media. He curates and hosts the annual Develop Conference Audio Day in Brighton and has been a keynote speaker for the Audio Engineering Society. He has received a Recognition Award from the Game Audio Network Guild of America and over the last few years been invited to speak at London's School Of Sound, Bibao's BIME PRO, The Sound of Story @Rewire, Campus Party D'Italia and the Lithuanian Academy Of Music & Theatre. He has chaired numerous awards juries for BAFTA (The British Academy of Film & Television Arts), served as an Ivor Novello judge and been featured in The Observer. Beyond games, he spends as much time as possible playing jazz keyboards - both live and in the studio - and from time to time has had the privilege of backing such music legends as Ruby Turner and Steve Winwood.
For further information, please contact Gillie:
gb AT johnbroomhall.co.uk
photography | danny adhami | https://www.danieladhami.com/
@JohnBroomhall | @BroomersLive
www.linkedin.com/pub/john-broomhall/0/9b/752/
www.gamemusicconnect.com
www.wearestringtheory.com
facebook (game audio) click here
facebook (music) JohnBroomhallMusic
soundcloud (music) click here
Review clips of Johnny Coppin's RIVER OF DREAMS
"...underpinned by the beautiful, brooding organ playing of John Broomhall and some fine dobro from Ben Church." - Folk Radio UK
"However, when Johnny gets back to the piano on 'Long Summer', (Note: on this track it's John Broomhall on piano!) his melodic motifs and embellishments on the piano perfectly suit the words of Laurie Lee." - FATEA Magazine
"...Break Free, a nice, laid-back song with a lovely acoustic guitar solo from Johnny and the album's first taste of John Broomhall's wonderful piano." - At The Barrier.com
"...lovely, subtle organ passages from John Broomhall." - At The Barrier.com
"The icing is spread onto an already delicious cake by John Broomhall's delightful piano coda." - At The Barrier.com
"Accompanied by John Broomhall's fine piano part, "Long Summer" is a Laurie Lee poem set to music by Coppin. The interplay between piano and Johnny's voice on this track and "The Greenway" are stunning and two of the album highlights." - Time Past and Time Passing webzine
"Coppin's voice has never been so warm, his singing seems to improve with the years, and the arrangements these songs are dressed up in underline his storytelling talent. A special mention goes to fiddler and recorder player Paul Burgess and to pianist John Broomhall, who play a major role in enhancing the descriptive power of these lyrics with their lightness of touch." - Bright Young Folk
SOFTOGRAPHY EXAMPLES (alphabetical order)
Some recent and older projects cannot be listed due to
non-disclosure agreements
Lost Ember
Co-composer
Phoenix Point
Composer
Forza Motorsport 5
Co-composer & music director
Transport Tycoon
Composer
Disney's A Christmas Carol
Composer (Nintendo DS)
American Idol/Pop Idol
Overall music management/direction and audio production of
45 contributors including oversight of celebrity voice recording,
vocal recording/supervision Nashville and UK Game tools and
pipeline scheduling, budgeting integration
Forza Motorsport 4
Recording supervision/voice direction - Jeremy Clarkson
River of Dreams
Session piano, organ & synth keyboards for acclaimed 2022 Johnny Coppin album
Guitar Hero DLC - Activision/Freestyle Games
Extensive stems preparation and mixing for downloadable content including Dragon Force, Oasis, The Eagles, Jimi Hendrix, Steely Dan, Flo Rida etc
Heavenly Sword
Production management of cutscene audio for Sony London/Ninja Theory working with US Sound Designer Al Zaleski and British composer and music artist, Nitin Sawhney
MechWarrior 3
Composer - opening cinematic
Sound design
Wallace & Gromit, Curse of the WereRabbit
Tracklaying and pre-mixing of approximately 90 cutscenes including music supervision, editing and spotting
XCOM Apocalypse
Audio Producer
UFO Enemy Unknown/XCOM Enemy Unknown
Composer
XCOM Terror from the Deep
Composer
Geoff Crammond's Grand Prix
Composer
Geoff Crammond's Grand Prix II
Composer, opening cinematic (filming, creative direction, sound, music editing (Rob Dougan), trackside recording. Location recording and Arrows Formula I team liaison
Grand Prix III
Location recording and Arrows Formula I team liaison | original music & sound design
GP3 2000
Audio direction, original music & sound design | video direction and audio post
Grand Prix IV
Audio Director | video direction and audio post
B-Boy
Audio director supervising B-Boy celebrity recording at Air Studios, London with Crazy Legs and Hooch. Supervision of location recording and sound effects production by Air Studios
B17 Flying Fortress
Composer
B17 Flying Fortress II
Sound supervisor and US dialogue recording facilitator
Buzz Monster Party
Music supervision
Colonization Amiga
Music supervisor
Boo (unreleased)
Composer
Dogfight
Composer
Blocky Snowboarding
Sound effects design
Football Manager
Sound effects production | Warchild jingles production
Football Manager Live
Jingles composition
Battlefield Bad Company
Script conforming to final recorded assets
Casino Slots
Creation of jazz music stings & jingles for award-winning audio director/designer, Stafford Bawler
Grand Prix World
Composer and sound director
Grand Prix Manager
Audio producer
Grand Prix Manager 2
Audio producer/original music
Go! Sudoku
Music and sound production services
Guinness World Records
Music and sound production
Harrier Jumpjet
Composer
House of the Dead Wii
Pre-viz sound design and music treatment
Locomotion (Transport Tycoon)
Composer theme tune & two in-game tunes
Special Forces PC
Composer
The Legacy Realm Of Terror
Composer
Tetris Amiga
Music conversion & re-arrangement
New International Track & Field DS
Sound design
Over the Hedge
Composer & sound designer
Skydiver (mobile)
Original music and sound effects
Spirit of Speed
Audio Director and location recording
Undisclosed project for major global publisher
Supervision of dialogue recording at extensive performance capture sessions/script management and creative/technical support to director
Dora The Explorer Nintendo DS
Sound design for Allister Brimble
Bubble Guppies Nintendo DS
Sound design for Allister Brimble
Sumo Digital - Unnamed project
Sound design services
Slam Tennis
Audio manager/sound design
Superman: Shadow of Apokolips
Audio Manager/music director
Micro Machines
Audio manager/sound design
Pirates! Gold Amiga CD32
Music production
Solitaire Gothic
Original music and sound design
Angry Birds
Game trailer sc-fi comedy music composition
Transformers
Game trailer music composition
Scrabble
Original music and sound design
Danve UK XL
Sound effects services
MEDIA APPEARANCES
Numerous including being featured in The Guardian>
https://www.theguardian.com/technology/2016/jan/11/sound-secrets-behind-perfect-video-gane
CONFERENCES/SEMINARS
Edinburgh Games Festival (Harry Gregson Williams, James Hannigan, Barrington Pheloung, Stephen Deustch)
Develop Conference Audio Track (all years), Brighton, UK
MusicTank, London, UK
BAFTA Sounding Off 1 & 2
AES Keynote, London, UK
MusicWorks Glasgow, UK (2 years) including interviewing bond composer David Arnold and EA Music Executive Steve Schnur in front of live audiences etc
Campus Party D'Italia, Milan, Italy
BIME Pro, Bilbao, Spain
Wales Games Show, Cardiff, UK
Leading With Sound: Creative Visions For Game Audio, Copenhagen, Denmark
Lithuanian Academy of Music & Theatre, Vilnius, Lithuania
The School Of Sound London, UK
The Sound Of Story @Rewire, The Hague
AES Theoretical, Technical & Practical Framewoeks for Interactive Mixing - moderated panel discussion
Game Music Connect, London, UK
Screen Music Connect, London, UK
AWEdio Jam, Edinburgh, UK
Medimex, Italy
PRS, London
TIGA Sounds Investment, London
Leeds Film Festival
EDUCATIONAL WORK
Bath Spa University | Hull University | Goldsmiths |
Bournemouth Media School | Futureworks, Manchester | Falmouth University
CONSULTANCY
Games Audit/Enterprise Ireland |
Channel 4 |
Nik Powell, National Film & Television School |
National Occupational Standards for Interactive Media |
National Occupational Standards for Sound |
Consultancy to numerous clients (mainly under NDA) examples Jagex, Pivotal Games (Desert Storm),
Paul Weir (undisclosed project), Spearean Interactive, Eidos (Square Enix) etc
ADVISORY BOARDS/COMMITTEES
Bafta Games Committee - full term | Skillset Games Forum | Edinburgh Games Festival/Edinburgh Interactive Festival |
Editorial Board of The New Soundtrack academic journal | Develop Conference - all years etc
JOURNALISM
Develop - monthly column | Audio Media - monthly news page and sundry features | Audio Technology - sundry features | BAFTA Academy Magazine - feature etc
AWARDS JUDGING
Ivor Novello judge 2018 | BAFTA games music and awards chairman and judge multiple years |
Music & Sound Awards multiple years | Develop Awards multiple years
HONOURS, AWARDS, NOMINATIONS
G.A.N.G. Recognition Award
Ivor Novello award nomination for Best Original Video Game Score - Lost Ember
G.A.N.G. award nomination - Best Music For A Casual Game - Transport Tycoon
G.A.N.G. award nomination - Best Game Audio Publication, Presentation or Broadcast - The Audio Of Assassination - Interview with Lydia Andrew
G.A.N.G. award nomination - Best Game Audio Publication, Presentation or Broadcast - John Broomhall interviews Rob Bridgett
Associated with sundry wins & nominations - Grand Prix 4, Football Manager, B-Boy, Forza 4
SONGWRITING COLLABORATIONS
(John Broomhall is published through Allied Songwriters)
Dominic King: multi million selling songwriting guru | Ali Staton: songwriter, engineer/producer (Madonna, Daniel Bedingfield, The Wanted etc) | Mary-Jess: Chinese 'X-FACTOR' competition winner. Decca recording artist, singer of Downton Abbey theme | Ruby Turner: recording artist/actress (Love Actually)/singer with Jools Holland Rhythm & Blues Orchestra | Gillian Broomhall: author/song-writer- Allied Songwriters (Notting Hill Music) | Charles Pollock: songwriter - Allied Songwriters (Notting Hill Music) | Johnny Coppin: recording artist/songwriter (Red Sky Records) | Keith Thompson: recording artist/songwriter (Density Records/Brambus Records) | Mick Dolan: songwriter, guitarist, engineer (Steve Winwood, Show of Hands, Ralph MacTell) | Frank Farrell | Dope Ammo & Kathy Brown etc etc
SESSION/LIVE KEYBOARD CLIENTS
Kevin Brown | Kate Gee | Danielle Desio | Steve Winwood - private production for unnamed artist | Patsy Gamble | Keith Thompson | Steve Marshall (Lee Scratch Perry) | Mick Dolan (Steve Winwood, Ralph MacTell, Show of Hands) |Alex Chapman | Johnny Barlow (Amsterdam) | Mary-Jess | Steve Ashley | Greg Platt Lake | Dope Ammo Live (NASS, The Jungle Awards) | Jeanne Marlow | Johnny Coppin | David Pickering Pick (FFG) | Lewis Dickenson | Millstream Studio (Dik Cadbury) etc
Private party/local events - played with -
Gordon Jackson (Deep Feeling) | Steve Winwood | Jess Roden | Ruby Turner | Robbie Blunt | Narada Michael Walden | Michael J McEvoy | Mike Kelly (Spooky Tooth) | Poli Palmer (Family) | Bill Hunt (Electric Light Orchestra) | Ruby Turner | Liz Leaverland | Mary-Jess | Tony Kelsey (The Move, Robert Plant | Rob Mason | Rosco G
Dozens of venues and events played including Womad Festival, Trowbridge Village Pump Festival, NASS Festival, Bristol Jazz Festival, Cheltenham Jazz Festival
OTHER
Theatre sound design - The Woman In Black (regional production) directed by Adam Fotheringham | Grand Prix IV - Production management and creative direction with Andy Cook of all in-game 'GPaedia' content | Marketing teaser videos - creative direction, music & sound production for dozens of short marketing presentations for Microprose/Infogrames/Hasbro Interactive | Volvo - recording/production for car demo for major motor shows worldwide | Games Producer and member of studio management - Microprose/Spectrum Holobyte/Hasbro Interactive | Re-mixing assistance - Richard Jacques project | Sundry production music and advertising projects | Library music | Producer> 'Independence' by Keith Thompson